The Hoosier DX and Contest Club is an amateur radio club located in central Indiana dedicated to contesting and chasing DX. Major club activities include sponsoring the Indiana QSO Party, Field Day, maintaining the network of DX clusters in the area and providing a QSL card field checker for DXCC, WAS, WAC and VUCC awards.
Club officers are:

Meetings are generally the second Wednesday of each month.
Upcoming meetings are
March 8, 2017
April 12, 2017
May 10, 2017
June 14, 2017
July 12, 2017
August 9, 2017

Please come join us!
On April 11, 2016, one of our longest-term members (and secretary/treasurer for essentially forever), Mike Goode N9NS passed away.
About a month previously, Mike suffered some vision problems, and the cause was found to be a brain tumor. Surgery quickly followed and seemed to be successful. A course of radiation and chemo therapy was ordered and that was going well. Mike reported having no immediate symptoms or side effects. As anyone who knew Mike would expect, he was still on the air and actively chasing DX every day.
So long, old friend. You will be missed.
Mike Goode - N9NS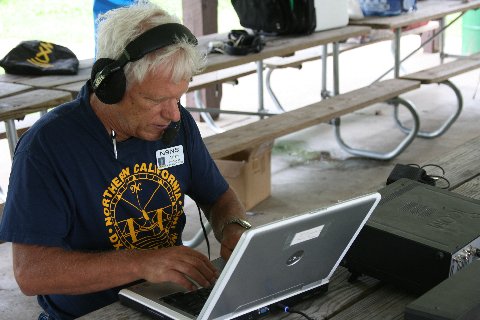 1948 - 2016